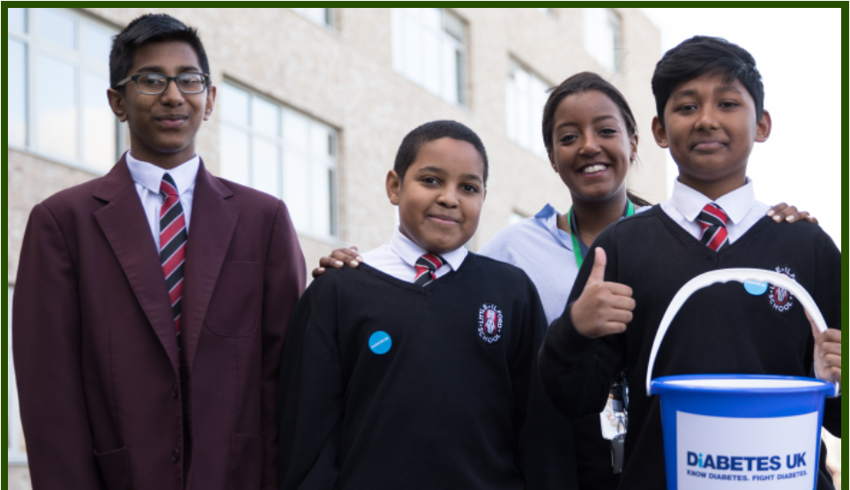 Young people across Newham schools are taking part in an innovative mental health programme aiming to build resilience and improve wellbeing in 10-16 year olds. The HeadStart programme is delivered in partnership with the London Borough of Newham and funded by the National Lottery through the Big Lottery Fund. As a preventative early help service, HeadStart works with young people, schools, parents, and the community to reduce the chance that young people will develop mental health problems later in life.
Thirteen of our Little Ilford students have been taking part in the HeadStart team social action programme. The team social action intervention is a fun way for young people to give something back to their school or community. In a team, young people decide on a project that can help improve life for people living in Newham, focussing on an issue in their school or local area.
Our team social action group, who named themselves 'Health Squad', chose to raise money for two diabetes charities, as it is a growing health problem in the community. In Newham more people than the national average develop diabetes. There are currently over 20,800 people living with diabetes in Newham and more than 1,600 people being newly diagnosed each year.
The group set out to raise £150 in total for Diabetes UK and JDRF (Juvenile Diabetes Research Foundation) but managed to raise an incredible £256.40 by selling healthy snacks at lunchtime and collecting donations in the playground!